What's happening in the world of work right now?
What are the opportunities that can come out of this rapidly-changing economic environment and what could all these mean for the HR industry?
Great People Inside's high-caliber speakers and experts study the details and can illuminate market and HR trends to give you the best insights on what's right around the corner. Learn how your organization can stay afloat and find opportunities for growth during these uncertain times. If you want your team to have a clearer idea of how the future of work and human resources might look, save your seat today for the upcoming Everything HR conference, on 24-25 of May, at Qosmo Hotel, Brasov, Romania.
A unique concept bringing together business representatives, entrepreneurs, managers, specialists and researchers in the field of human resources from all industries; psychologists, representatives of central and local authorities, large consulting companies, as well as internationally renowned experts from all around the world.
Great speakers, even greater ideas
Innovation, Strategy & Consumer
Behaviour Expert
Business & Performance Coach
|
Chapter Lead Employee Experience – Raiffeisen Bank Romania
Commercial Director – Edenred Romania & Benefit Systems
HR Director – Sphera Franchise Group
|
Director of Communications – Philip Morris Romania
Co-Founder – Mind Architect
|
Managing Director – SPOR & HackingWork
Sales Manager – UCMS by AROBS
|
Director of Sales – Romanian Software
|
Tax & Legal Manager –
Romanian Software
Global Strategic Alliances Director – TotalSoft
CEO & Founder TRG International
|
HR DIrector – Antena Group
|
TV Producer – EM 360 Group
|
Training Manager and Philosophical Advisor – Autonom Group
Vice President Human Resources – Tuborg România
White Collar Crime & Employment Practice Coordinator – Noerr
Head of the Litigation & Compliance Department – Noerr
Senior Consultant, Culture & Wellbeing – AON
Director, Health & Benefits Practice CEE – AON
Head of Commercial – SanoPass
|
Founder & CEO Learn&GO & 4CAREER
|
Mindfulness and soft-skills trainer
|
CPO Great People Inside /
CEO Great People Inside Romania
Doru Dima is a successful entrepreneur and manager, with an experience of over 25 years in the HR field and a PhD in Work and Organisational Psychology. Founder and CEO of Dima Consulting Group and Profiles International Romania, both positioned as some of the top consulting service providers in the HR and Management fields, he implemented and managed a series of important national and international projects.
Starting with May 2015, he became Co-founder of Great People Inside, an international company that develops customised human resources assessments adapted to the specific of the company and the job, being a unique concept in the HR industry. The assessments are provided through a new technology, a Talent Management Assessments Solutions Platform, cloud-based, configurable and 100% customisable.
CONFERENCE MODERATORS | 18th edition
TV Producer – EM 360 Group
THE GREAT PEOPLE INSIDE CONFERENCES
KEY NUMBERS
Great People Inside conferences are the most prestigious HR events in Romania and represent impactful conferences in the Eastern Europe region by putting together an impressive speaker line-up by attracting an exclusive community of leaders, innovators, industry influencers, and workforce technology buyers from all over the world.
Throughout the years, all our efforts focused on creating a world-class platform for HR specialists, business leaders, decision-makers, visionaries, entrepreneurs, technology buyers, and disruptors to present, discuss, and trade expertise in the rapidly evolving world of work, share good practices and present cross-cultural differences in human resource management.
Brasov by Night Invitat Special
Why are Great People Inside Conferences unique?
EVERYTHING HR | 24-25 May 2023, Qosmo Hotel, Brasov

It is the only gathering in Romania for innovative HR leaders with global and European responsibilities representing the largest companies in the world.

Follow a lineup of over 50 inspirational, world-renowned speakers representing the true 'who is who in HR and global leadership on the stage in two conference days.

B

uyer

seller ratio
that you can not beat
An HR-to-vendor ratio you won't get anywhere else, with over 75% of our audience representing top HR leaders in Romania.

Join an exclusive community of leaders, innovators, industry influencers, decision-makers, visionaries, entrepreneurs, and workforce technology buyers.

Make an impact by giving back to society
Over the past six years, we joined forces as a community within our events to support worthy causes that are changing lives.

Engaging with relevant industry customers guarantees new lead generation and improves your bottom line.

Unconventional
social events
A unique opportunity to connect and engage with participants and speakers in intimate discussions during the Pre-Event Cocktail Reception (Invite only), Gala Dinner, Brasov by Night Party & all the networking moments throughout the two days of the conference.

Take advantage of the best opportunity to build your brand credibility and position your organization as a leader in the HR industry.
CORPORATE SOCIAL RESPONSIBILITY
It's our chance to make an impact
Over the past 6 years we joined forces as a community within our events to support worthy causes that are literally changing lives.
This year we are supporting:
The Social Services Association SCUT (SCUT) for youth discharged from state care, adults with disabilities, children, youth and disadvantaged families from Brasov County.
"Best organised event"

The Great People Inside Conference is world class.
Is one of the best organised events I've had the pleasure to attend in the last 10 years.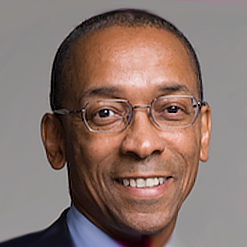 William G. Harris
Chief Executive Officer
Association of Test Publishers (ATP)
"Very professional conference"

It is a very professional conference. There are a lot of people from different companies in Romania that also work internationally. The quality is high and very well organised.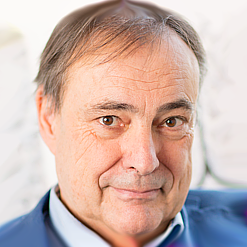 Wilmar B. Schaufeli
Professor of Work
and Organizational Psychology
"A lot of chances to learn"

The conference is very professional. I really appreciate the effort of bringing a lot of speakers with different perspectives, both domestic and international. You have a lot of chances to learn.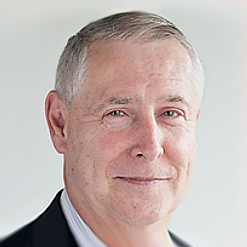 Dan Hill
Founder & President
Sensory Logic
"There is a lot of variety"

It was great, it was very exciting! The conference itself looks so gorgeous. The people in the room are connected to what's going on in the world, they feel good and they bring the best versions of themselves.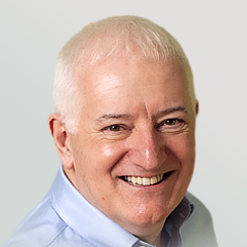 Deiric McCann
Head of International
Genos International
Everything HR – Great People Inside 2023 Conference | 24-25 May 2023, Qosmo Hotel Brasov
Call: 0733PEOPLE

contact@greatpeopleinside.com